Now Booking Readings & Energy Work Services!
Meet Your Reader & Energy Worker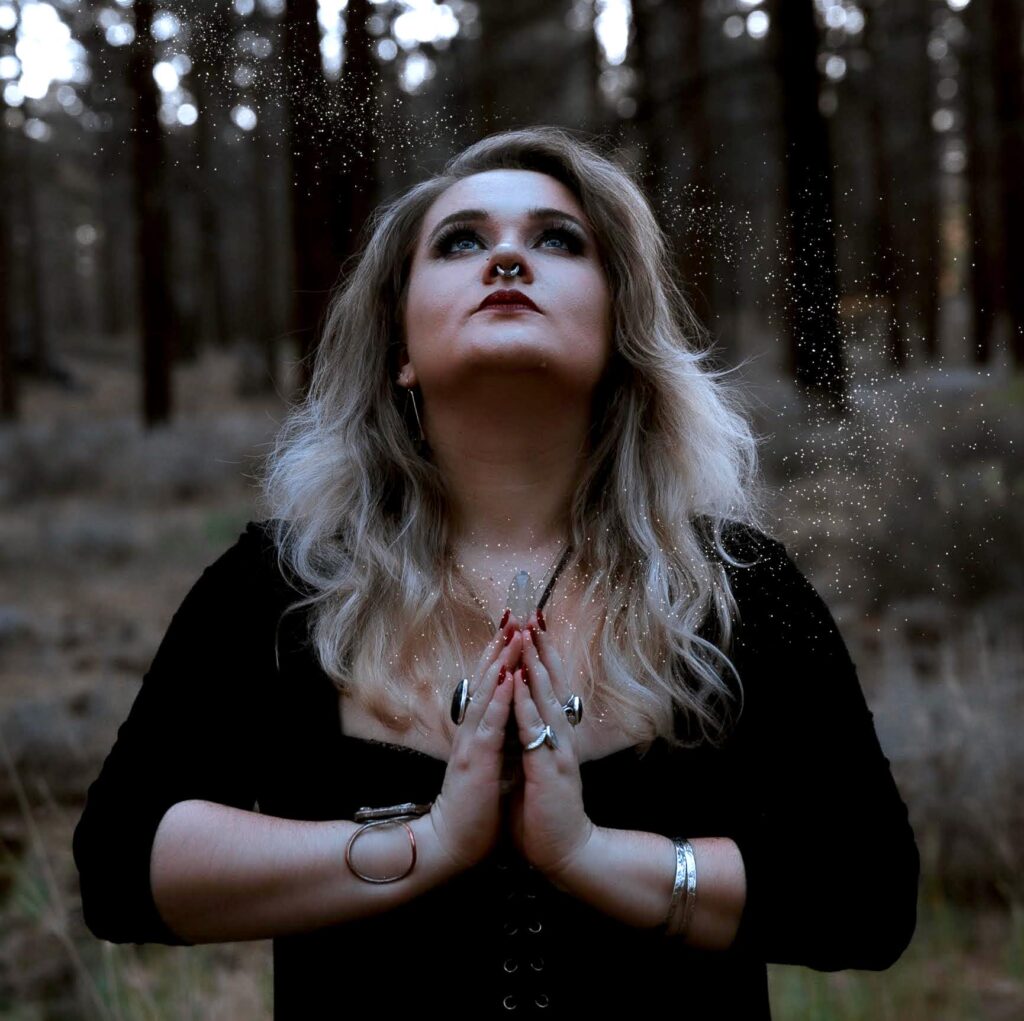 Prior to crafting magical drinks and spells through my books, my passion in the metaphysical realm began with energy work: crystals, reiki, tarot, astrology, meditation – you name it! As a spiritual creative looking for more meaningful ways to live out my existence (other than the typical 9-5), energy work and spiritual guidance through divination provided clarity, insight, and helped me find that path.
Embarking on a journey to heal myself, I poured myself into all the classes I could find. I am proud to say I am a:
Hibiscus Moon Certified Crystal Practitioner
Blue Lotus & Blue Fire Reiki Level II Practitioner
Shamanic practitioner/Andean Mesa Carrier
If you are looking get aligned in life – whether that be getting clarity, clearing out energy blockages, or aligning to a new vibration to bring in your desires – I am here to help! I especially love to aid people in cleansing limiting beliefs and energy, getting guidance on new ways forward, and brainstorming ways to curate a more meaningful career path. Having been there myself, there's nothing I love more than helping others on life's journey.
Schedule a free consultation, or schedule a session below:
Connecting with the right energy worker, reader, and coach is really important. And if you haven't had energy work or a reading before, it can certainly be daunting! To make sure we are a match and answer any questions about what my services are like, I offer a free 15 minutes consultation! Of, if you've worked with me before or want to go ahead and reserve, you can schedule a full session down below:
All sessions are done remotely via Zoom.
Energy work: for your first session, forms will be emailed to you to make sure I can be of the most service. Please fill these out before your session.
Sessions canceled with less than 4 hours notice can be rescheduled, but not be refunded.